Celebrate Father's Day with Authentic (Mark's) Dads
It's a fact: Dad's love to shop at Mark's. Our products are well made, built to last, infused with utility and designed to look great. We put our years of experience and innovation, as well as our dedication to quality, into everything we offer — so you can feel confident you'll find the perfect gift to celebrate Dad this Father's Day.
We are celebrating Father's Day by sharing a few of our own dads along with their totally adorable children. Get the insider's scoop on the perfect "dad" gift from real dads who work at Mark's.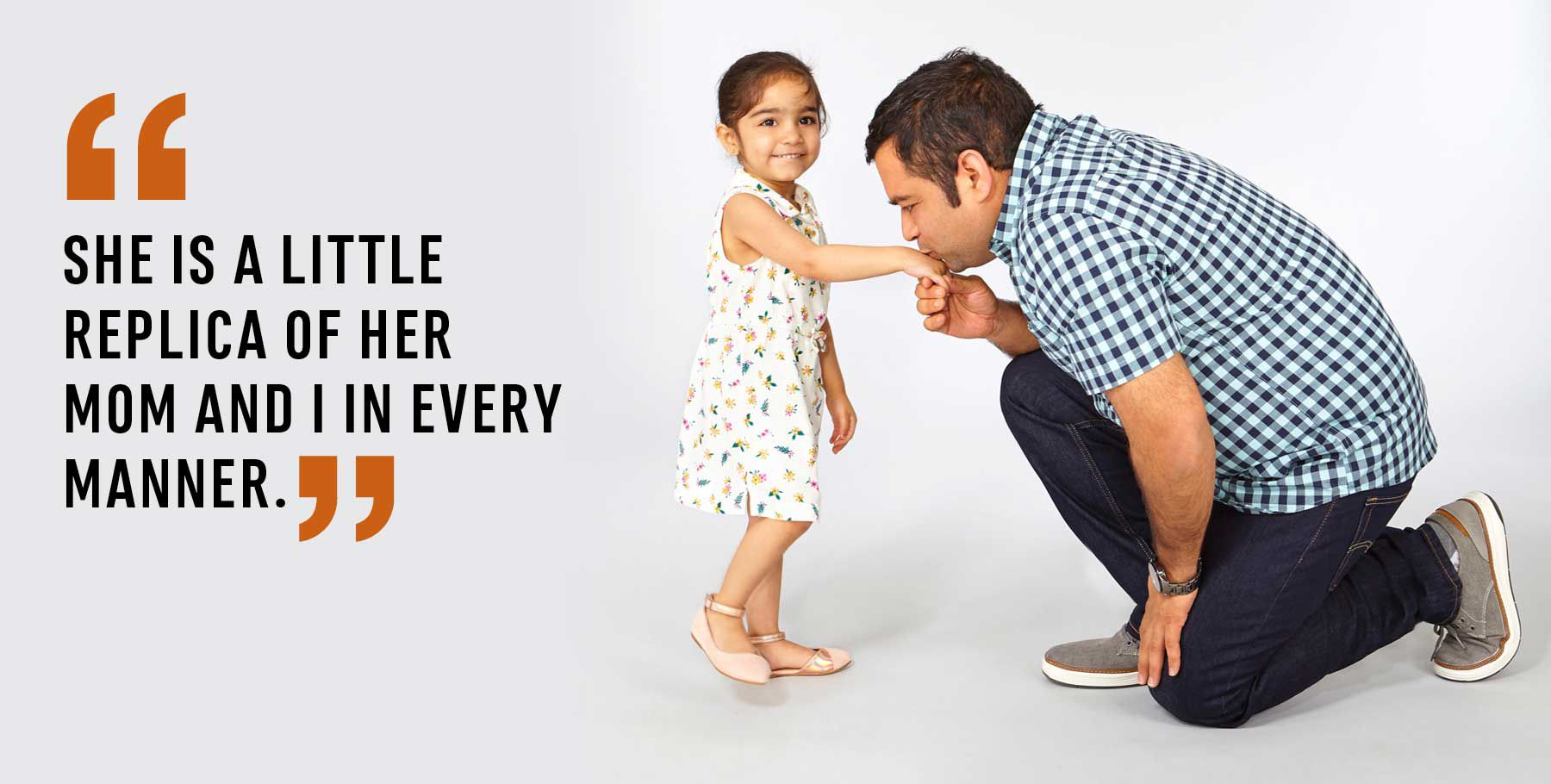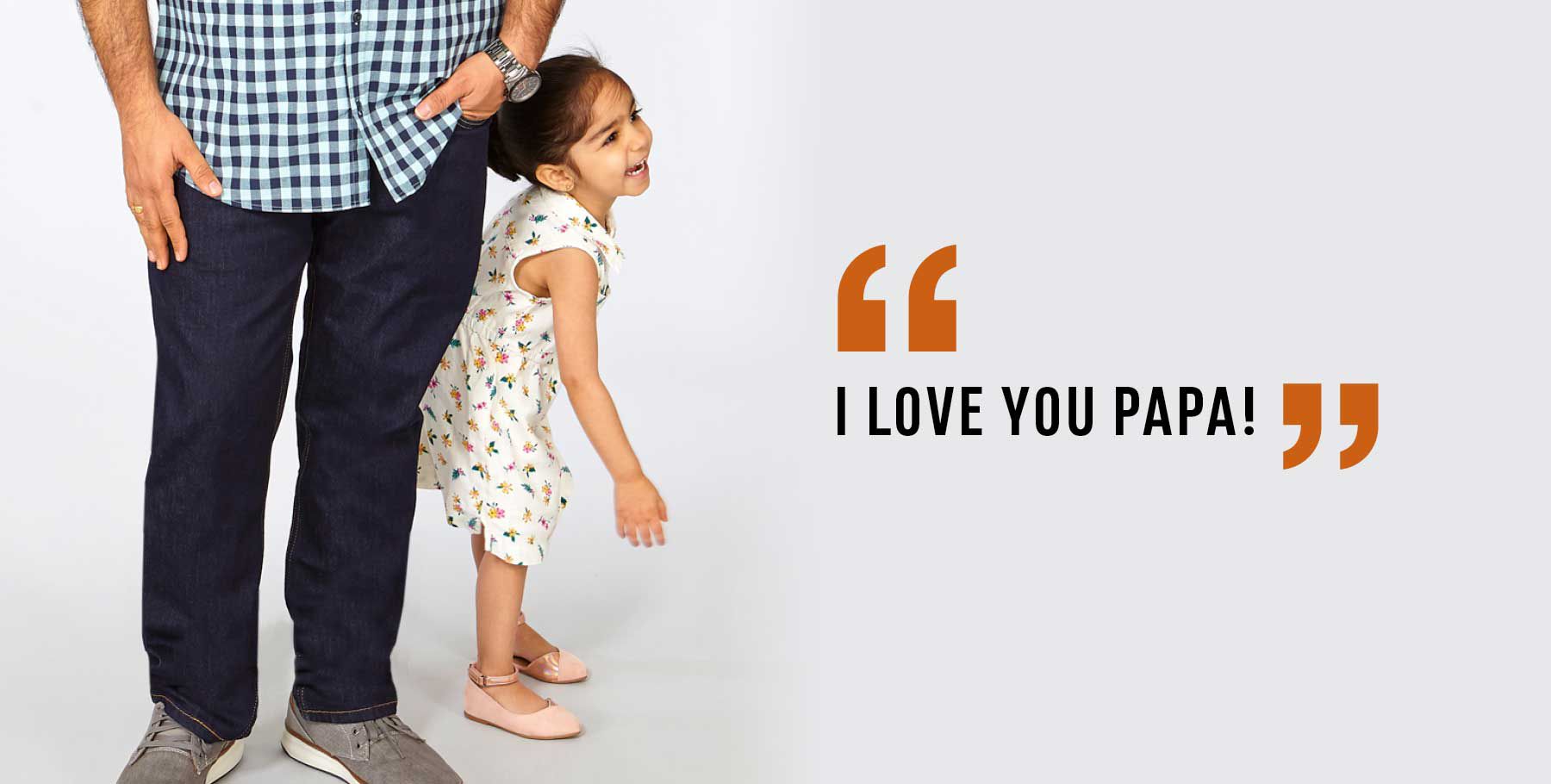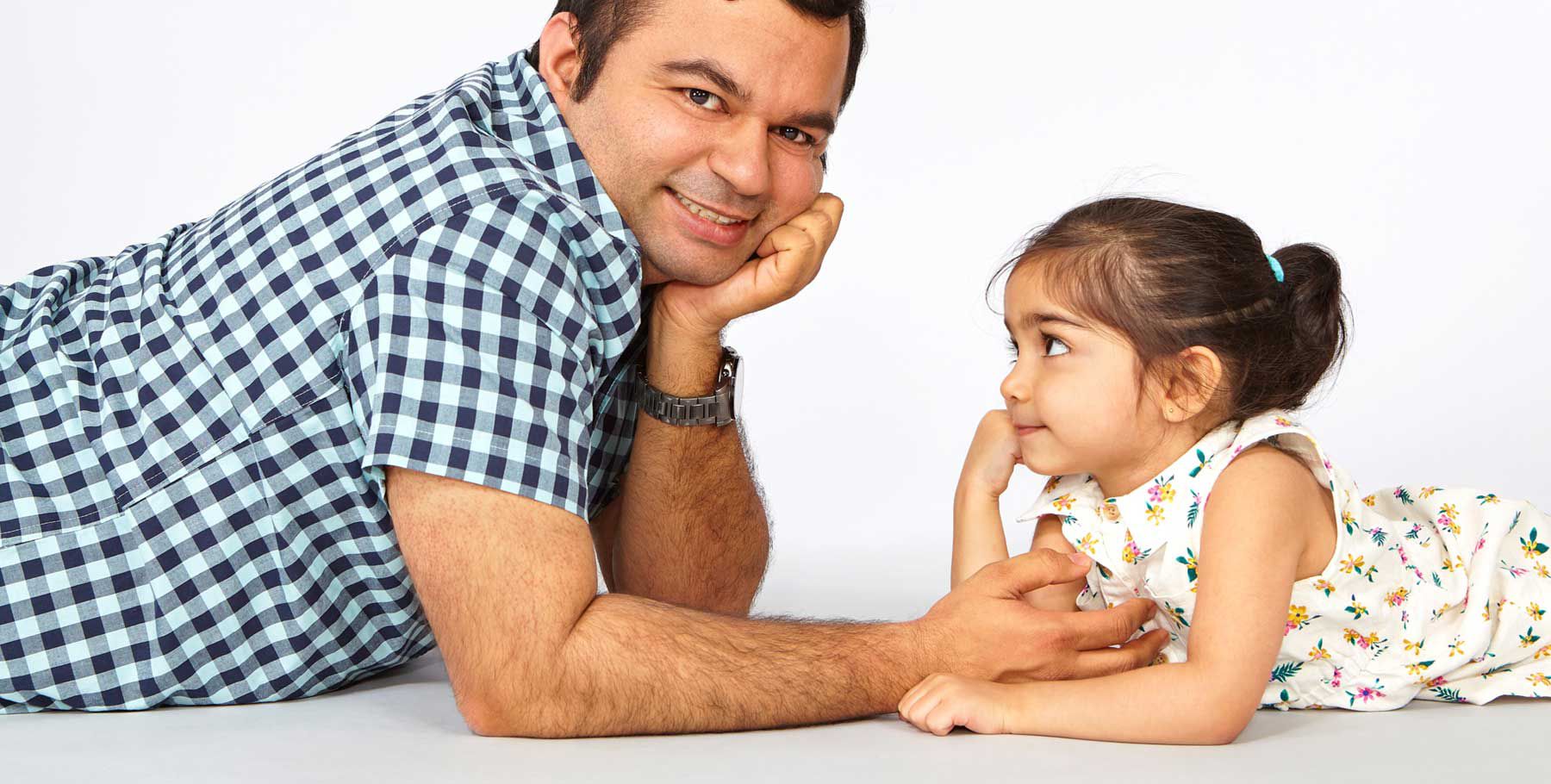 Pratik
+

Pari
Demand & Fulfillment Planner
4 years at Mark's
Pratik has his 3-year-old daughter, Pari, wrapped around his little finger — she is his pride and joy. And it's clear to see how much she adores her papa!
"Fabric is cool to the touch and so soft."
"Great for everyday wear and keeps shape."
"I've applied for Canadian Citizenship this year!"
"The stitching is good and I love the fit."
"Great for hiking (new hobby) and winter conditions."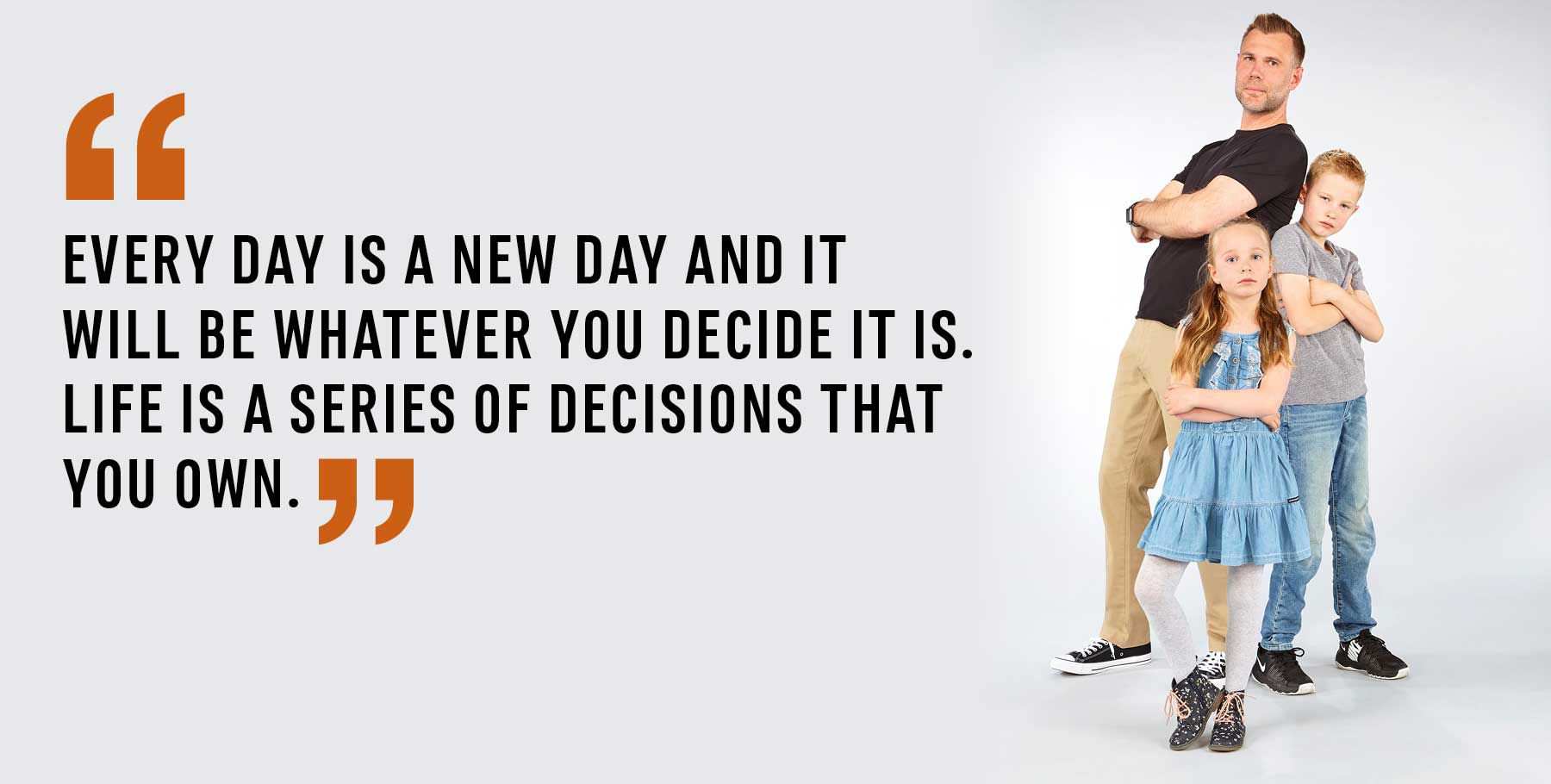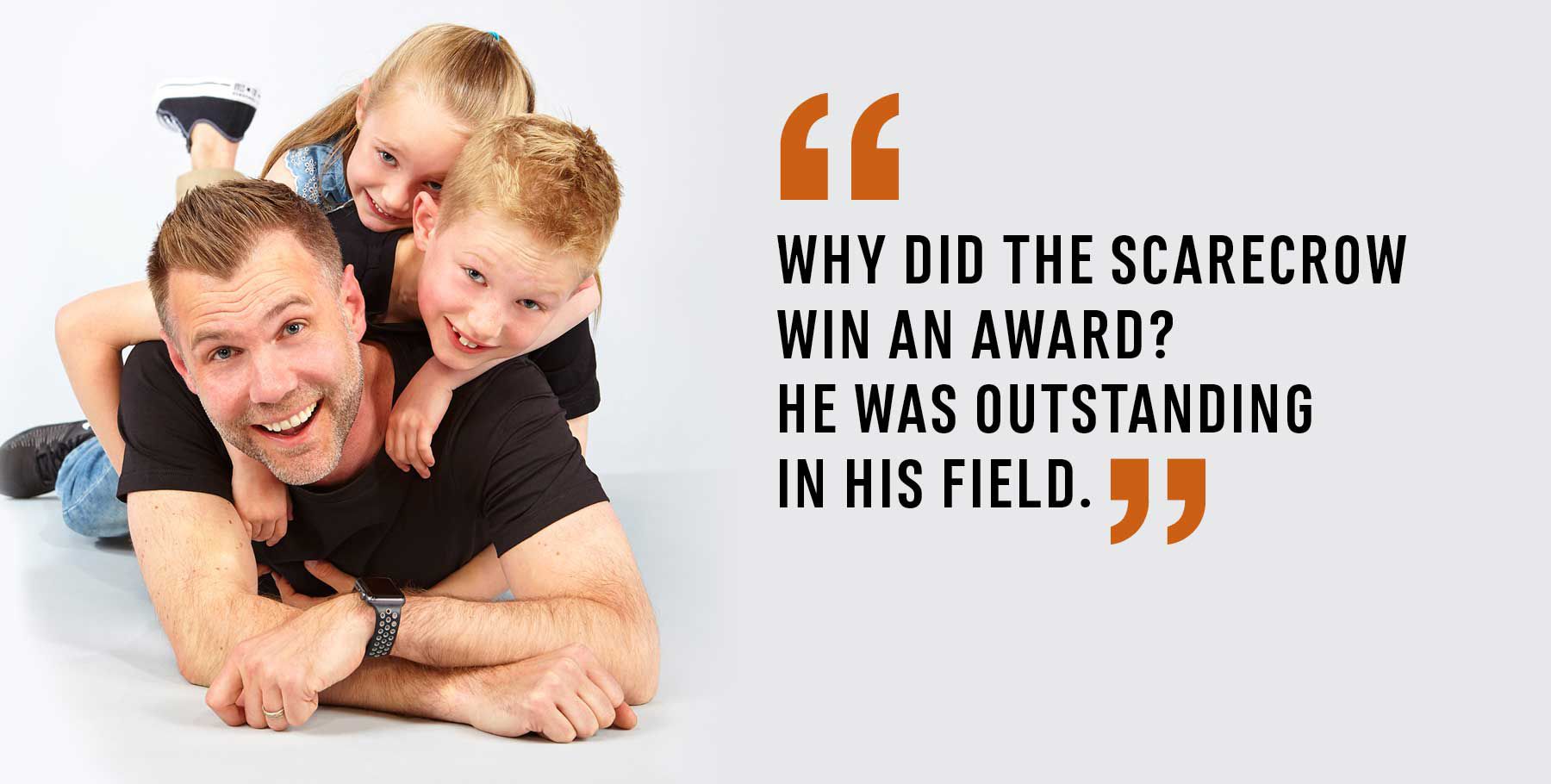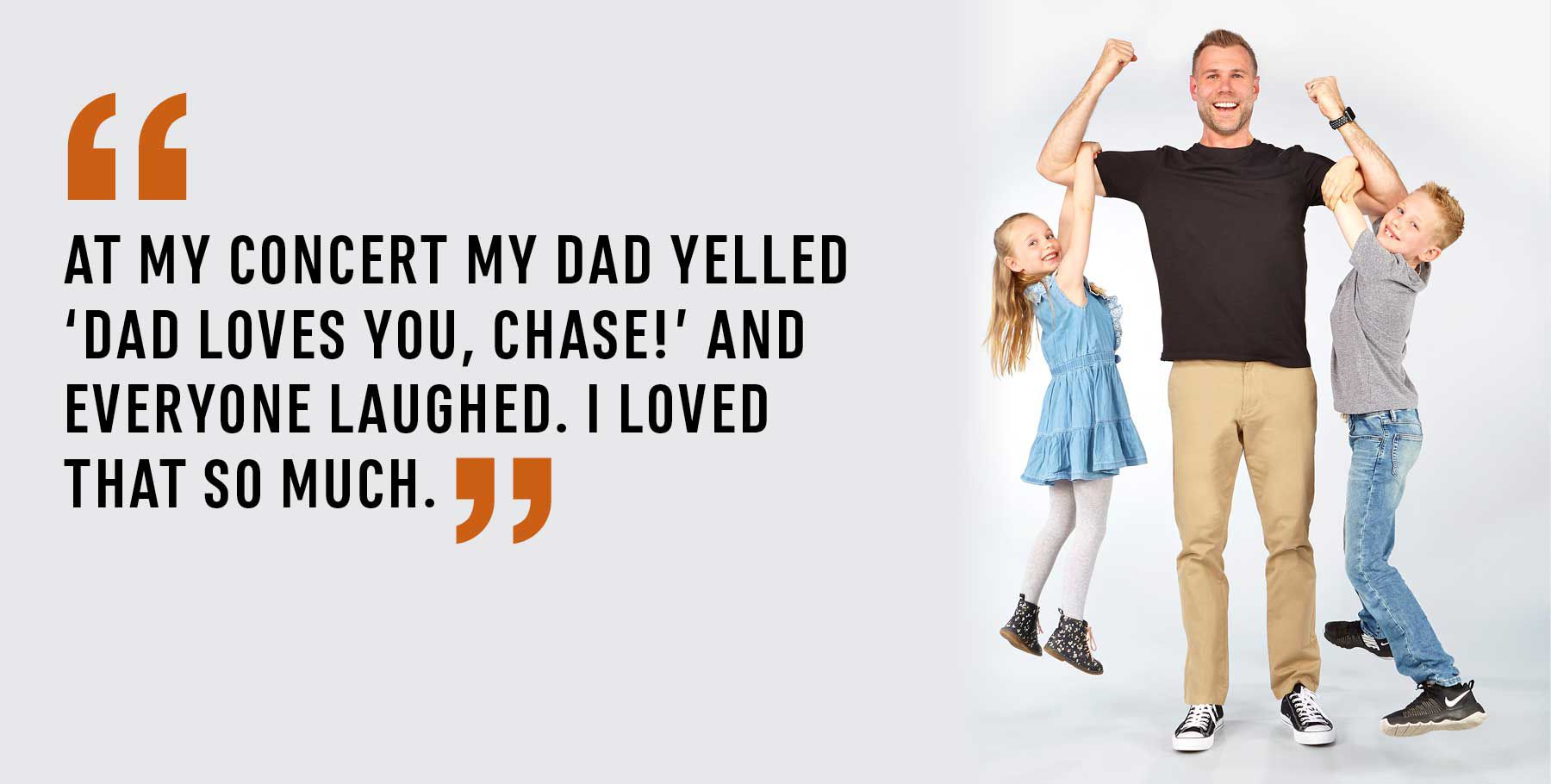 Ian, Chase
+

Paige
Vice President, Casual Apparel
1 year at Mark's
Ian's little ones, Chase (9) and Paige (6), (AKA: "Chasee Bear" and "Paigee Peanut") are as sweet as can be. They love spending time with their dad and even have a secret handshake!
"The fit on this shirt is amazing and so versatile."
"Go from work to play without missing a beat."
"These slides are comfortable and easy to wear."
"Fabric is cool to the touch and so soft."
"Goes with tees, polos, wovens and hoodies!"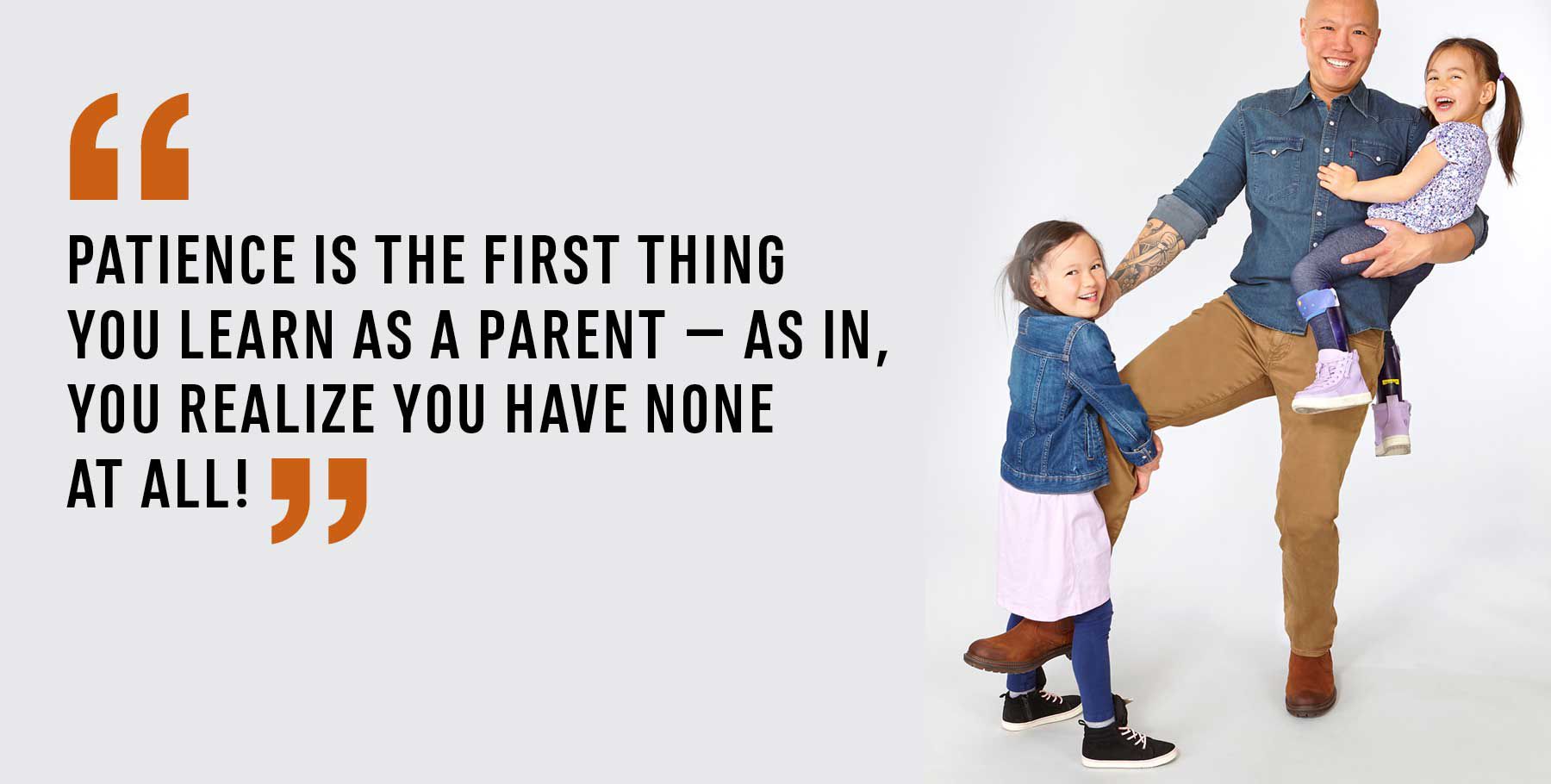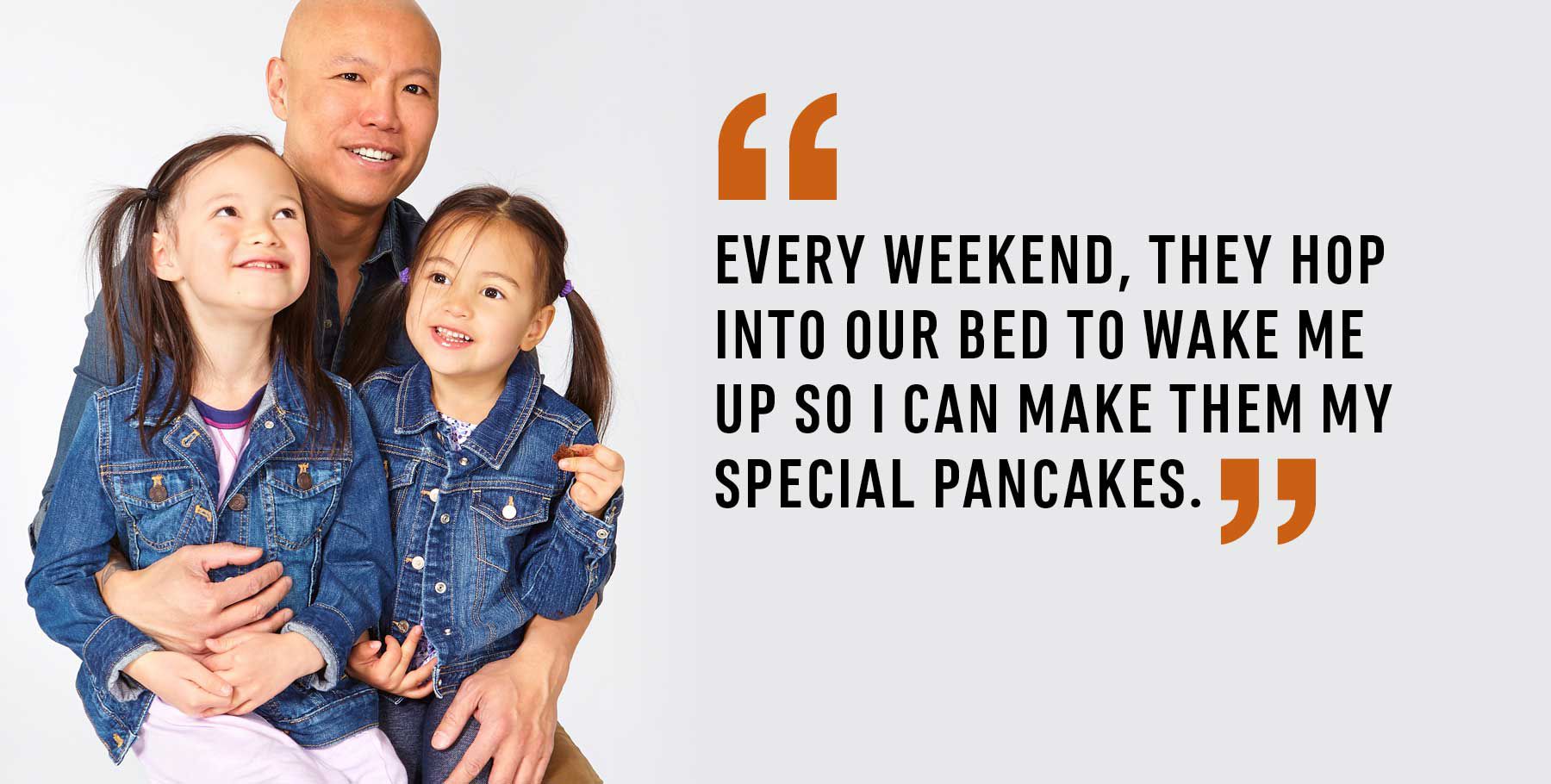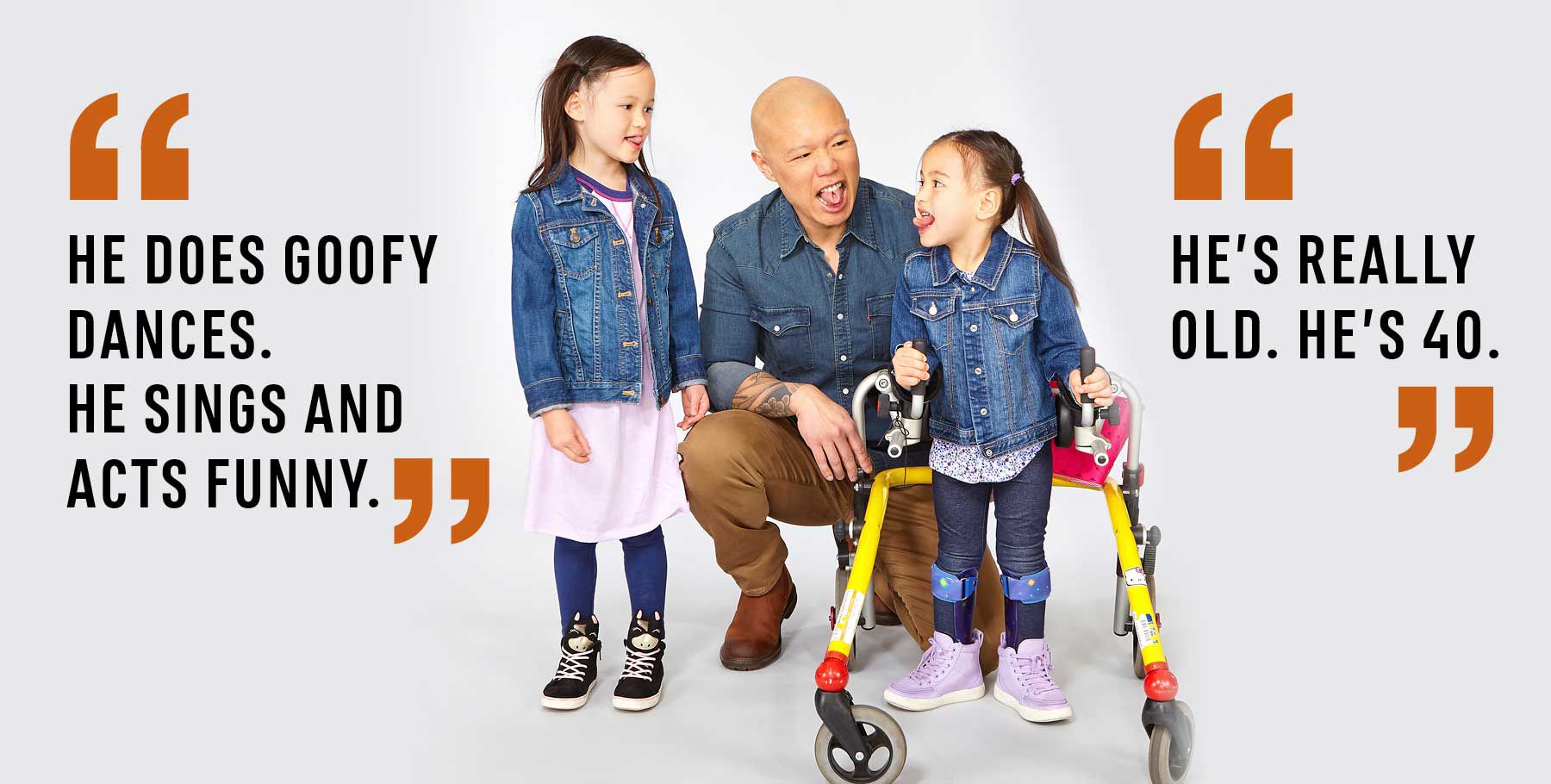 Terence, Naia
+

Emersyn
Senior Business Analyst
4 years at Mark's
Terence is kept on his feet with his two adorable daughters, Naia (6 years old... Sorry, 6 and three quarters!) and Emersyn (4). This busy family loves to keep active and spend lots of time in the great outdoors.
Terence's

Favourite Items
"If you don't like hockey, are you really Canadian?"
"A plain t-shirt is a staple in every man's wardrobe."
"Nothing worse than being consumed by mosquitoes."
"Perfect campfire and wood splitting jacket."
"Light and airy and keeps the mosquitoes off."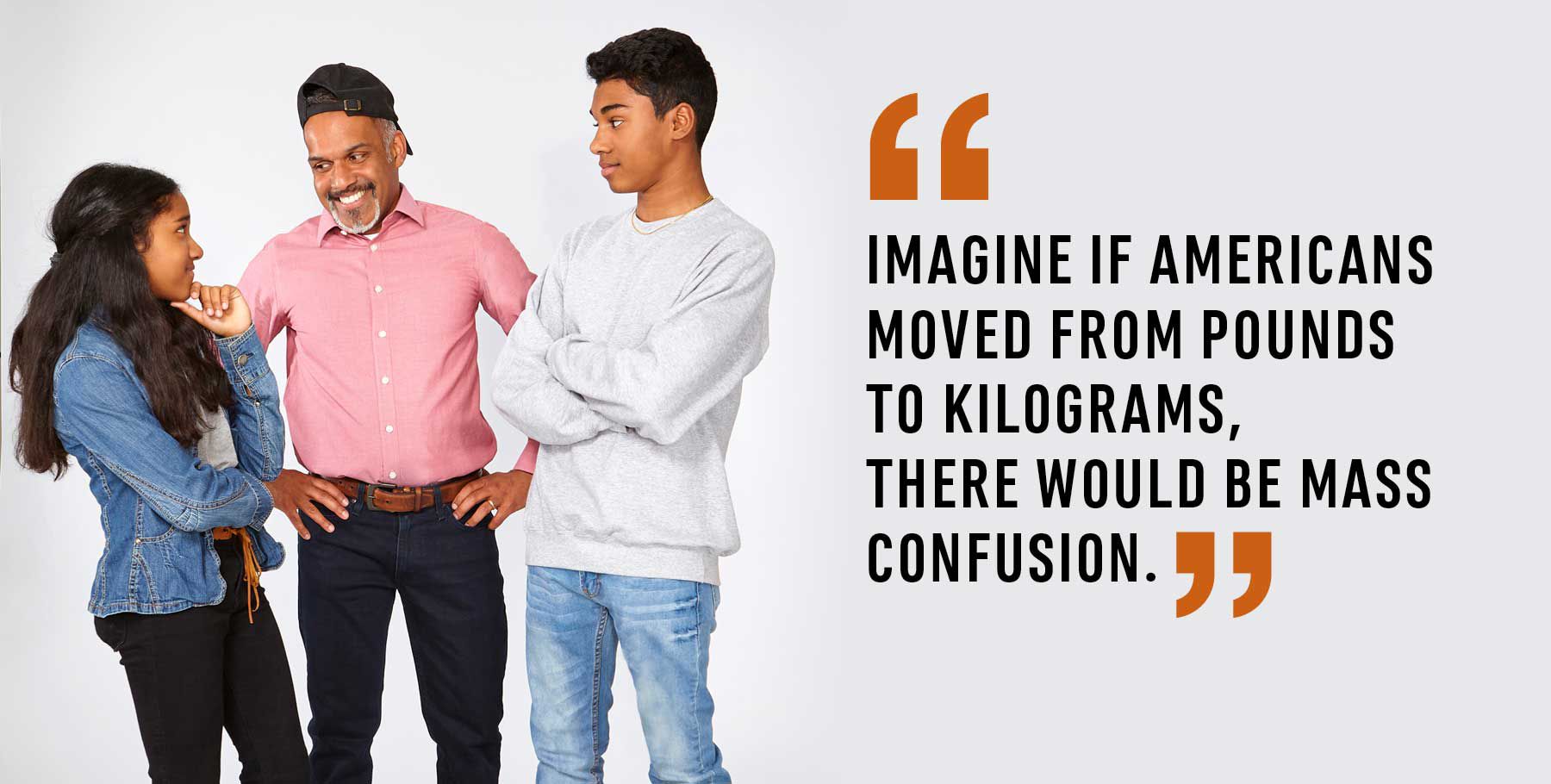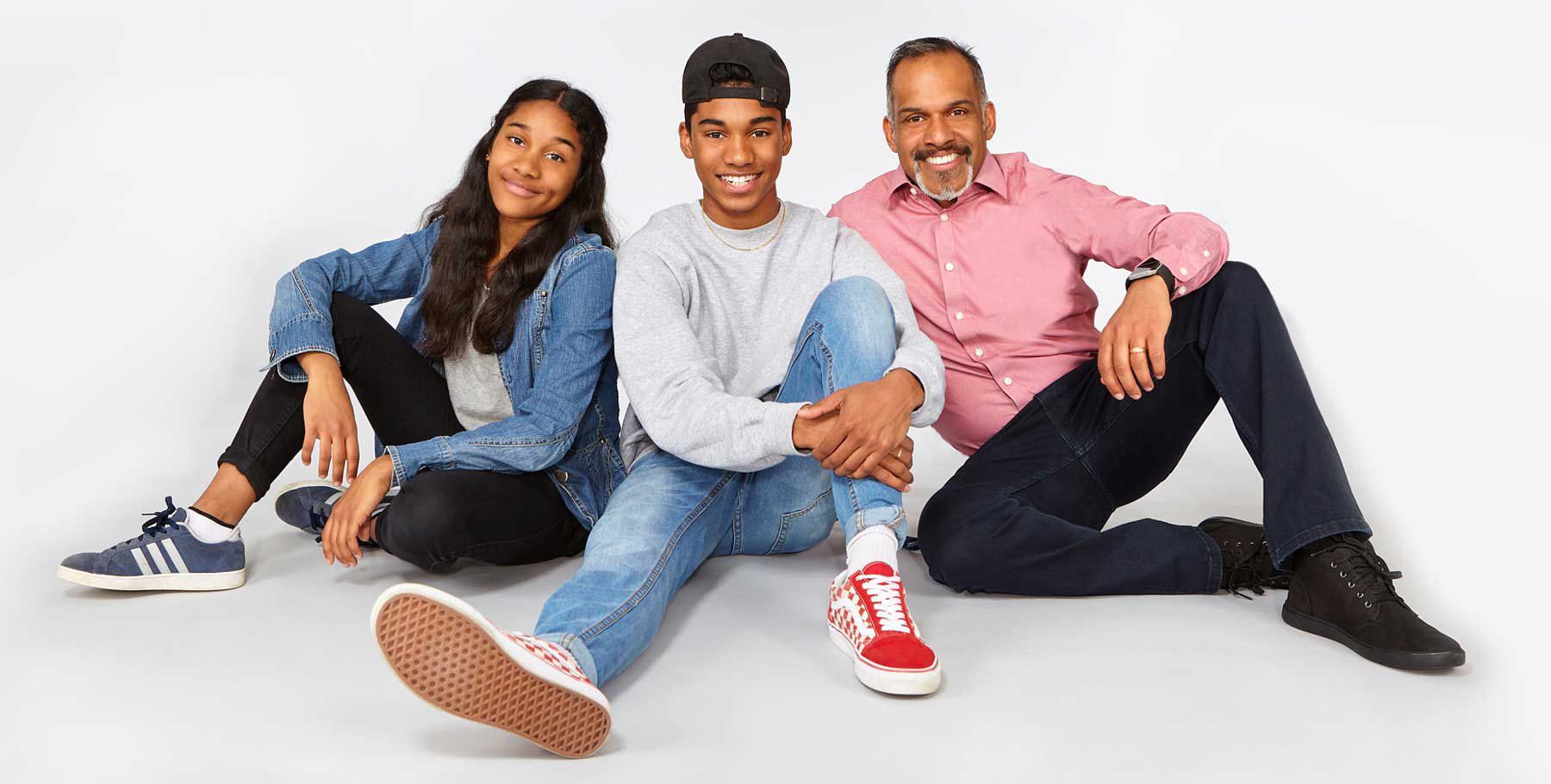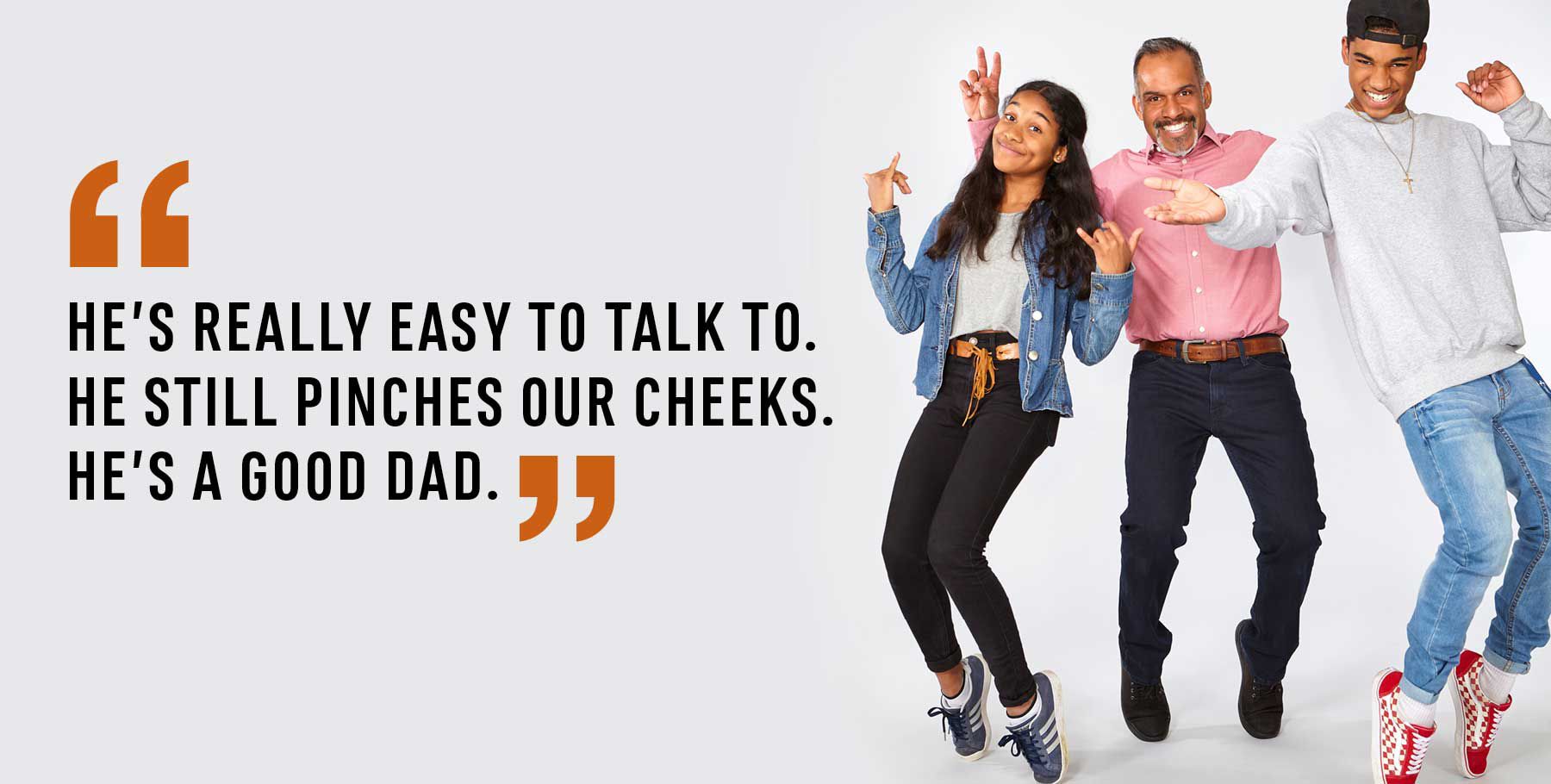 Gerard, Antonio
+

Samara
Workwear Buyer
20 years at Mark's
Gerard makes being a dad to teenagers, Antonio (17) and Samara (14) look easy. They couldn't say enough good things about their dad and it's clear to see how proud they are of him.
"Handy functional pockets both inside and out."
"Casual styling that is good for the office."
"Very warm fleece jacket that isn't bulky."
"Excited to see how this works when camping."
"Best fabric in the trunks with a quality waistband."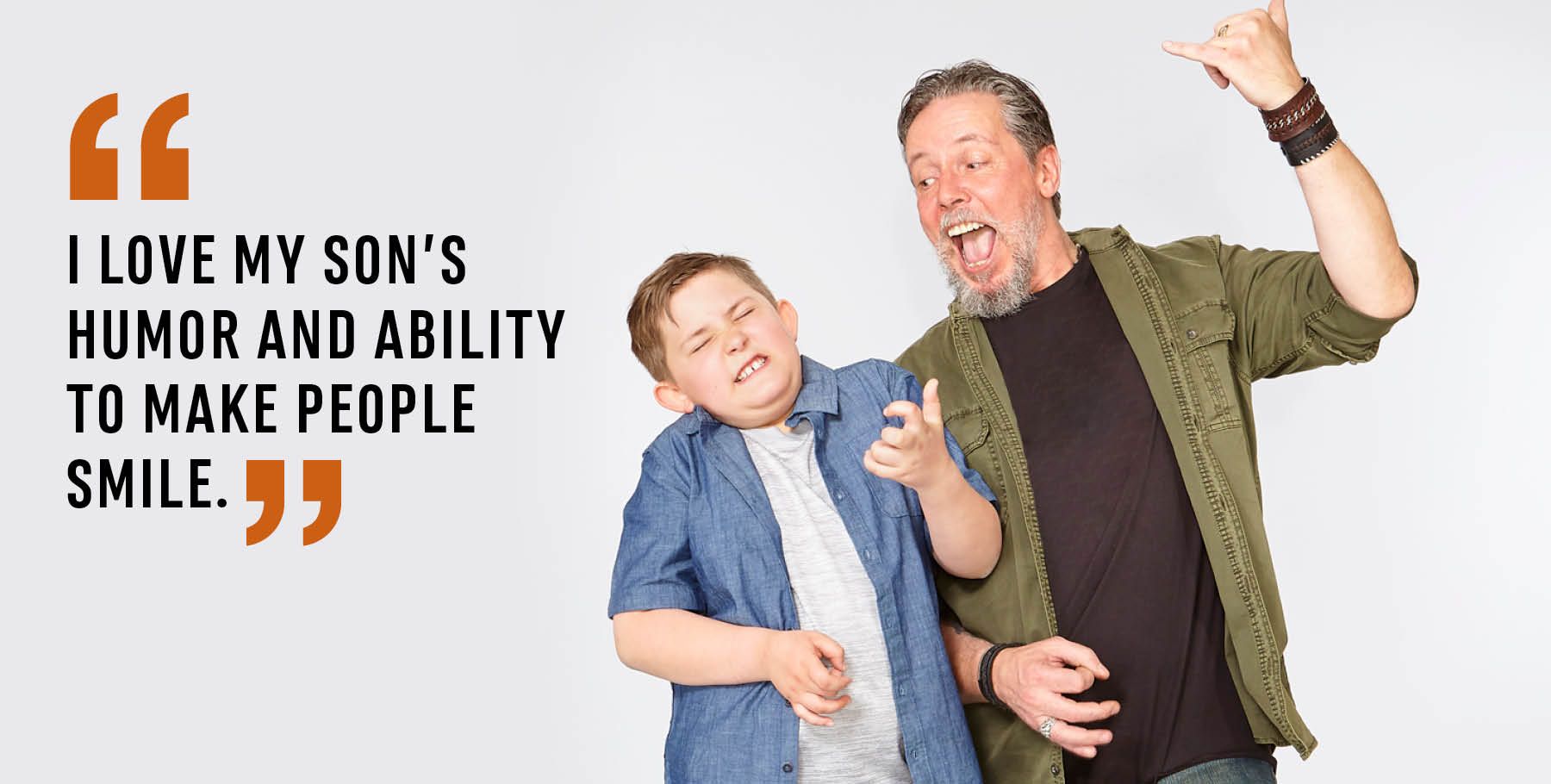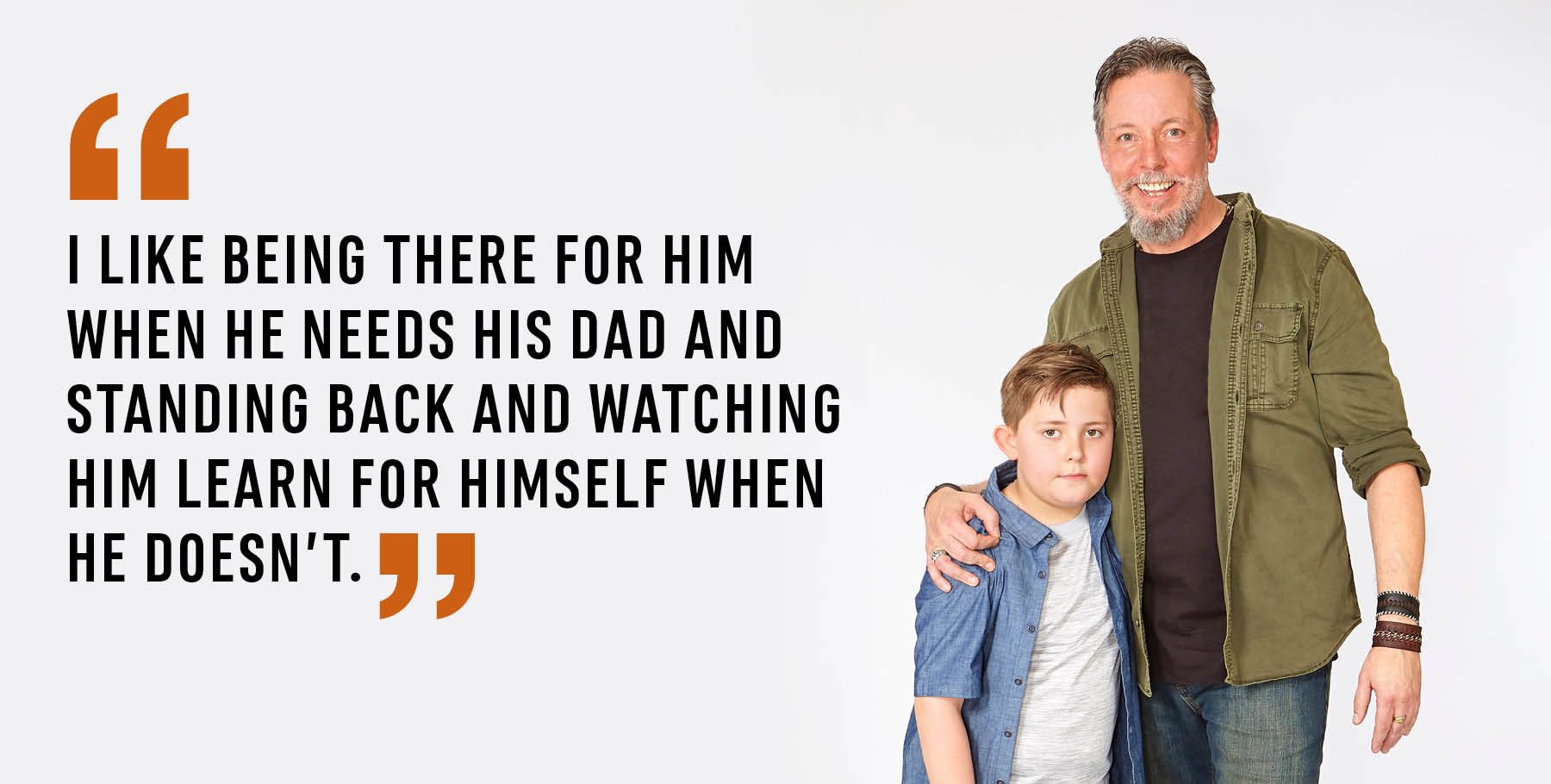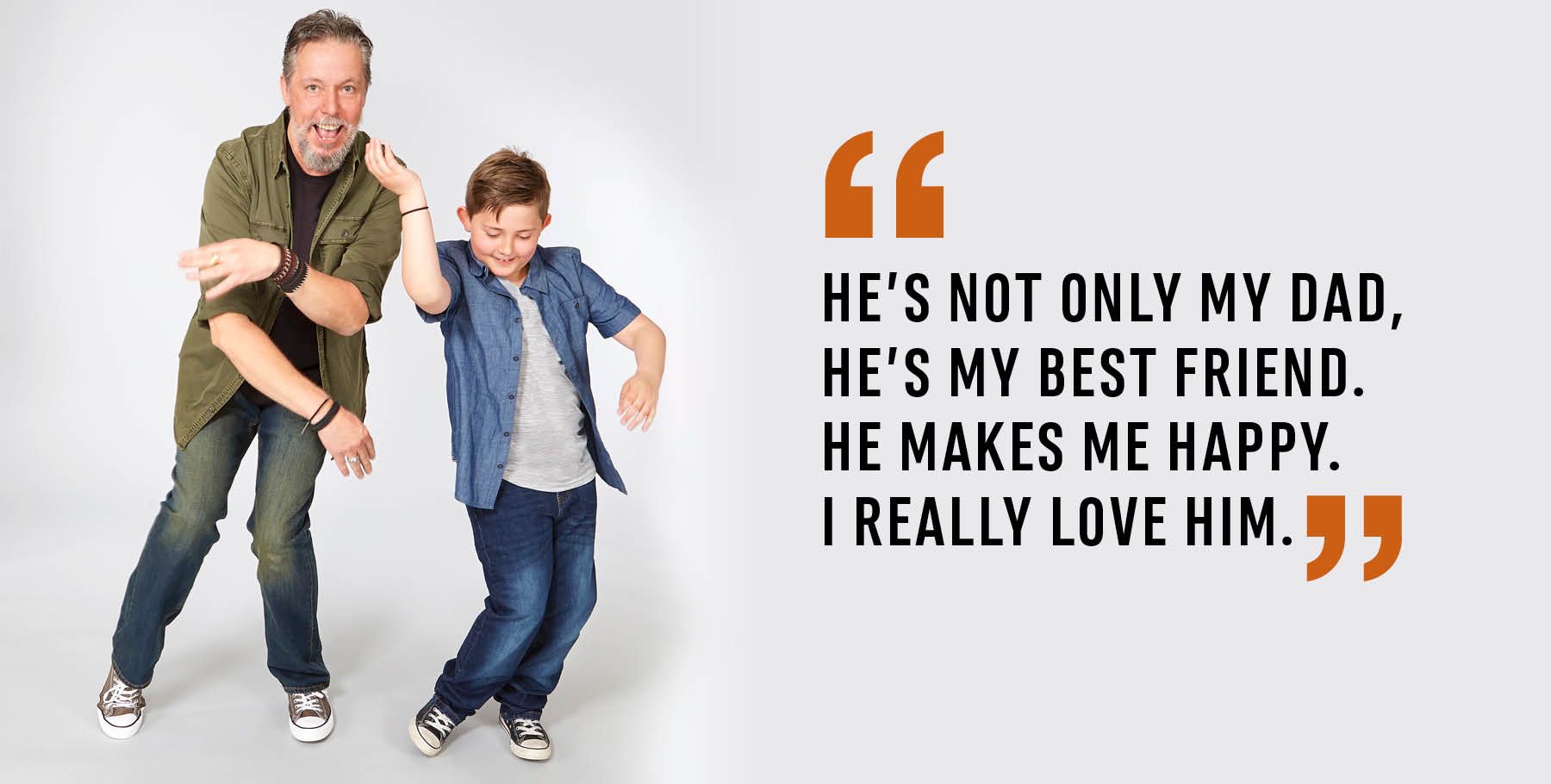 AJ
+

Dalton
Graphic Designer/Marketing Coordinator
11 years at Mark's
Being a single dad can be a challenge, but AJ makes it look easy. Together, AJ and his son, Dalton (9) share their love for music, electric guitar, art, Muay Thai, bike riding, video games, and bad puns — this energetic duo sure knows how to live life to its fullest.
"Warmth and comfort in one good-looking hoodie."
"Like walking on pillows and helps control odor."
"Probably the best underwear ever."
"Good looking, comfortable and stylish."
"Stylish, casual and so comfortable."
*Our Dads are wearing Mark's clothing.