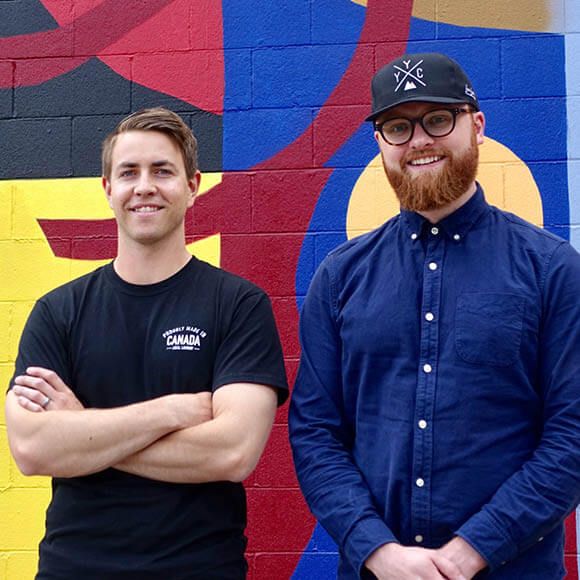 Connor Curran + Dustin Paisley
Connor and Dustin are the co-founders of Local Laundry, a made in Canada clothing company based in Calgary, Alberta. A dynamic duo in their late twenties, they show what you can accomplish when you put your heart in it—and your belief in community.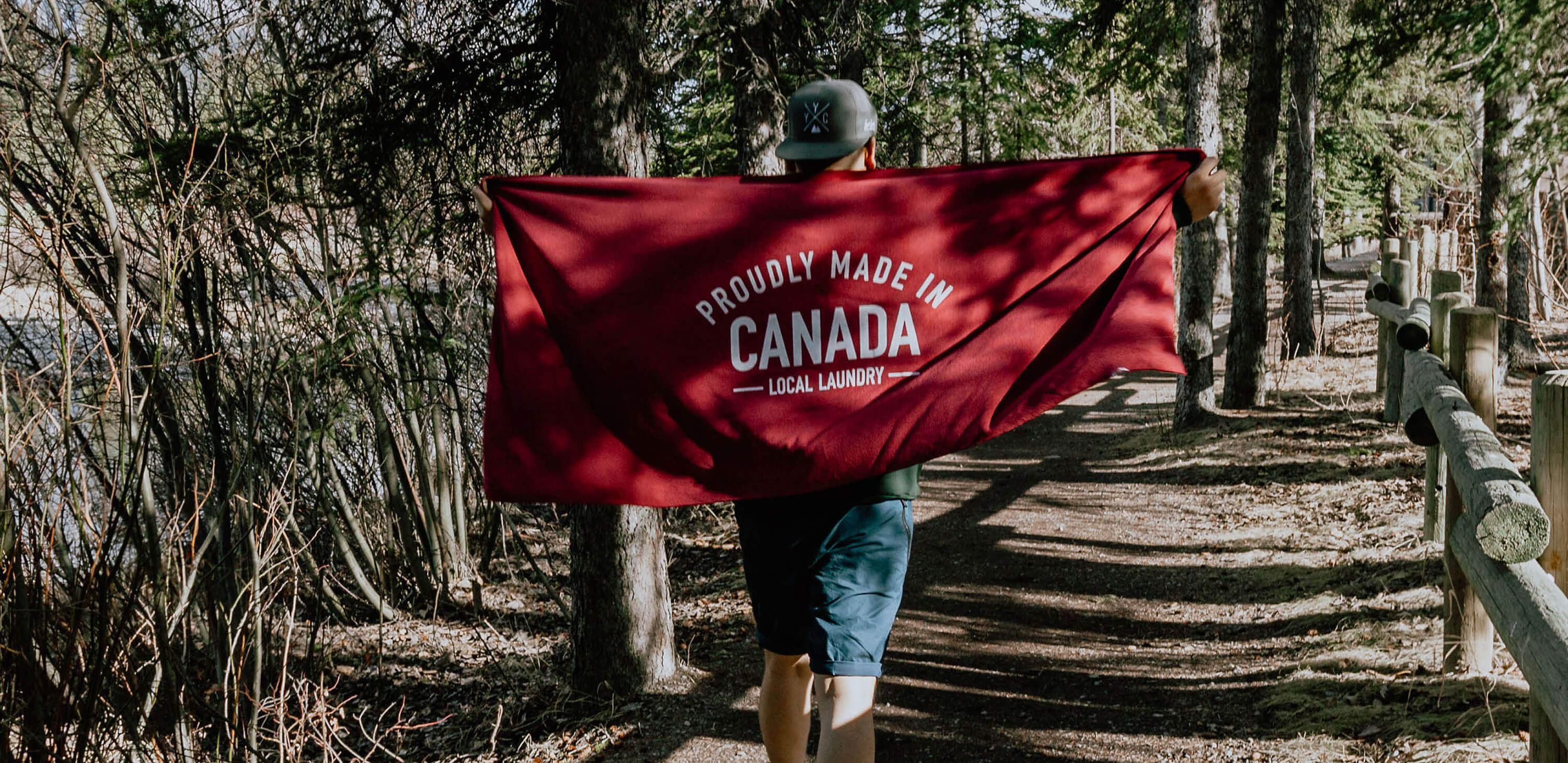 "We like to say that we don't sell clothing. We build community. Everything goes back to how we can create a positive impact and give back."
Local Laundry first started back in 2015, while Connor was studying abroad in Sweden. He wanted to build a company that represented where he was from and could bring people together to create a connection. So he did what anyone would do and Google searched, "How to start a t-shirt company?", watched a YouTube video, and a few hours later he had an online clothing company.
The most difficult thing at first was that we didn't know what we were doing, and to some degree, we still, don't! We're not fashion designers or e-commerce experts. We've learned a lot just by trying, failing and trying again. That's what entrepreneurs are at the end of the day: glorified problem solvers.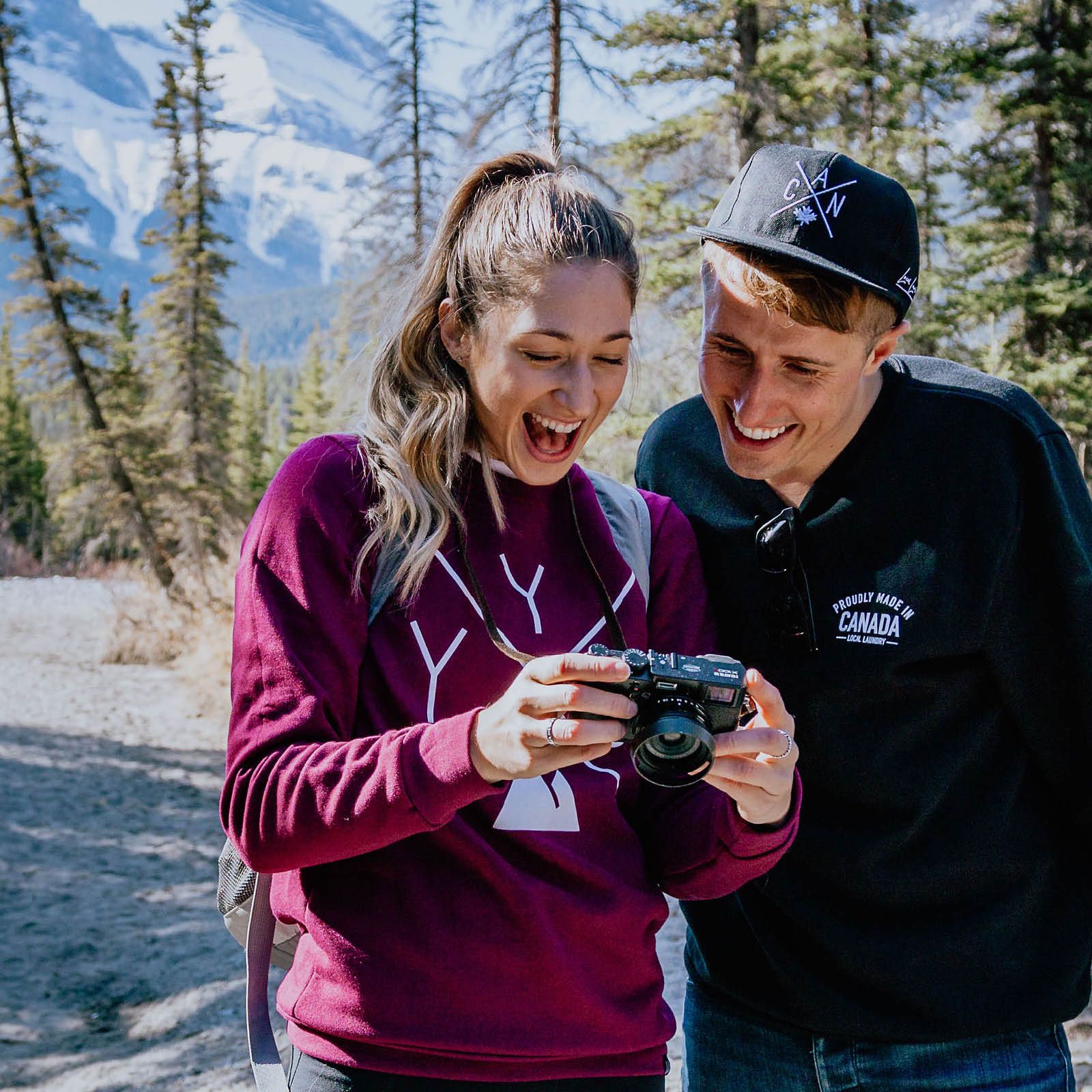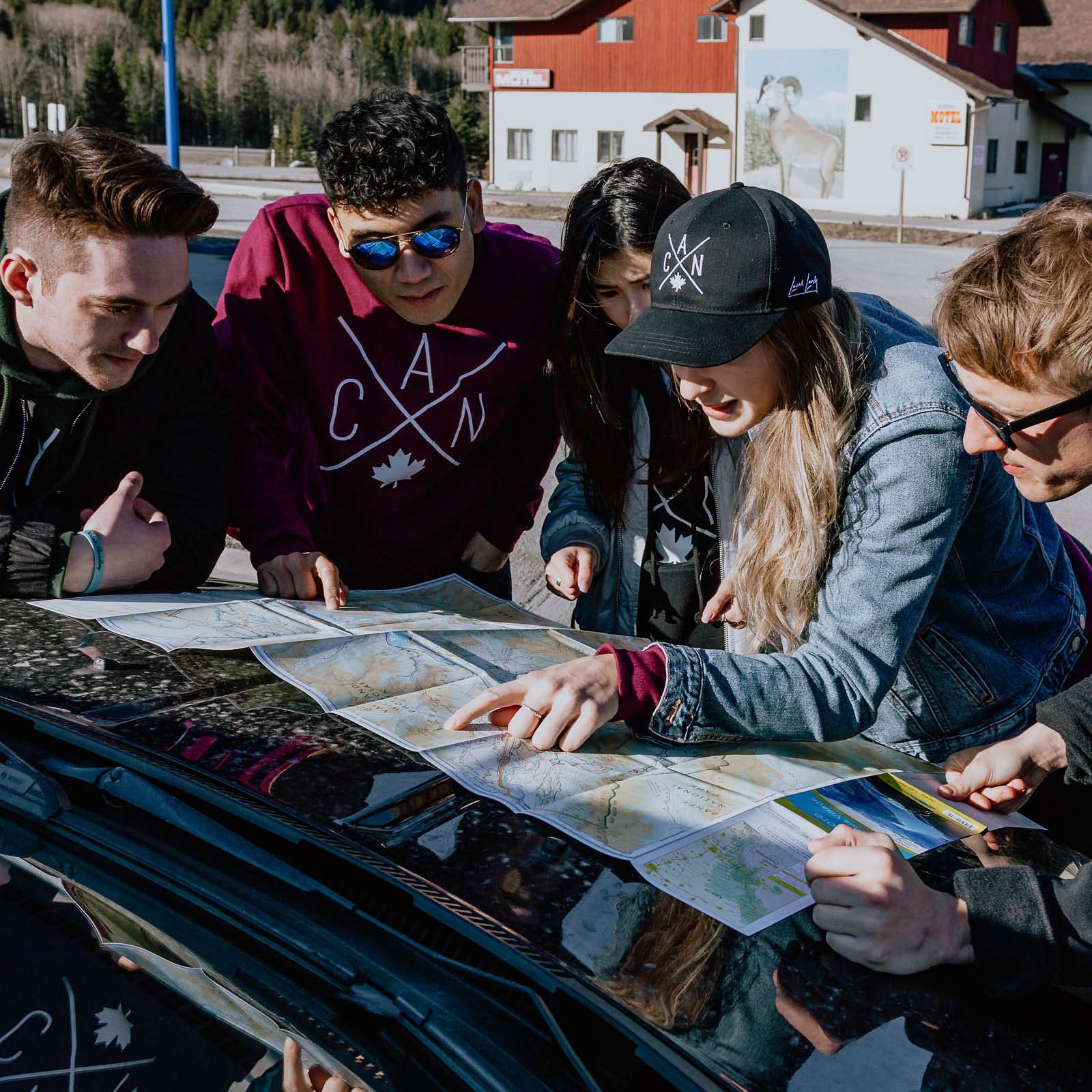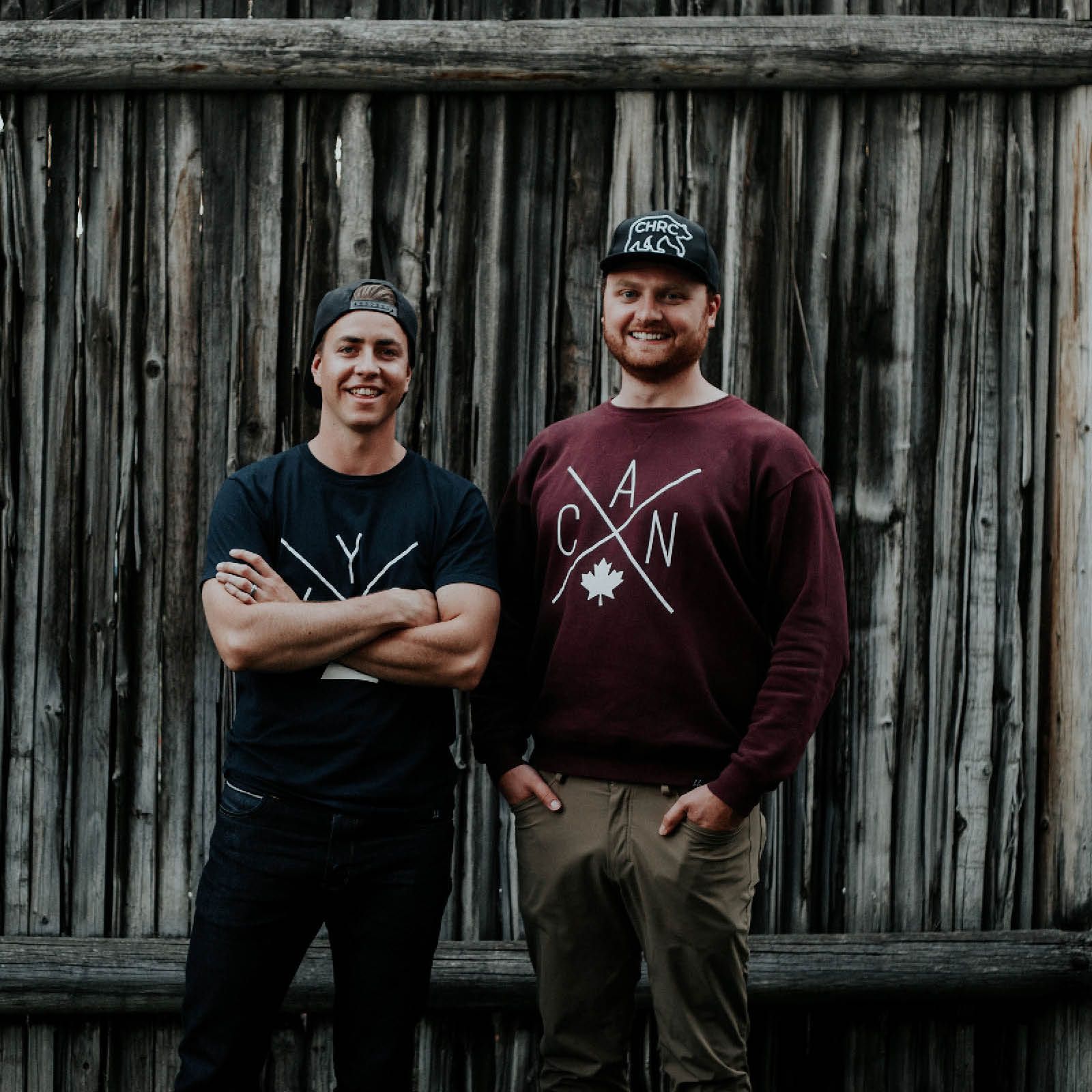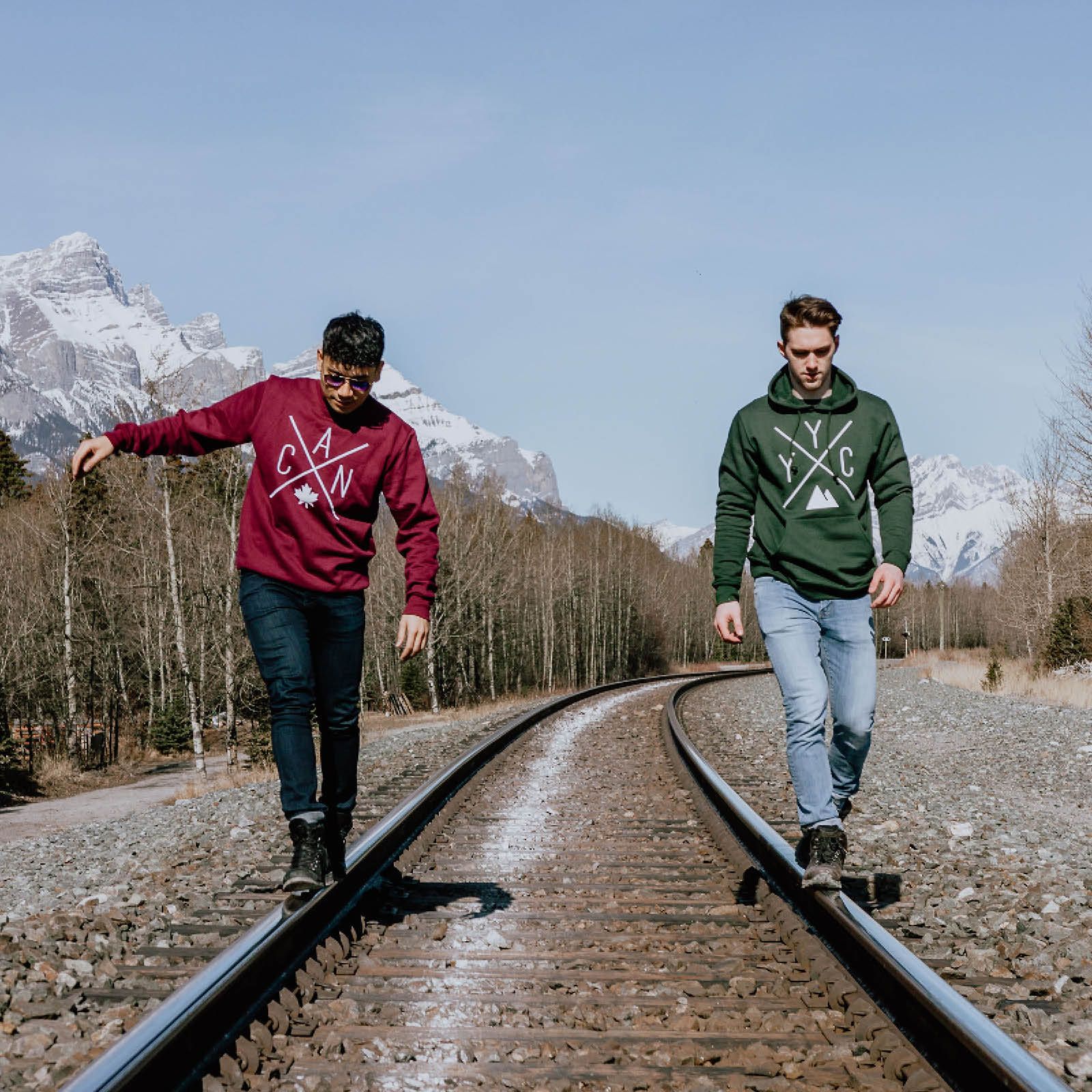 The one thing we did know was that we wanted to be Canada's best company at building community. To do that, we established five guiding pillars: representing where we come from, sharing stories from the community, collaborating with others who also want to have a positive impact, giving back through local charities, and producing Canada-made clothing.
Before we decided to make the switch to all Made in Canada clothing, our garments would magically show up in a box from who knows where and we wouldn't think twice about it. But when you actually go into a clothing manufacturer, it changes your perspective. You see that the clothing is more than just a sweater or a t-shirt or a hat. It's a living for someone trying to support their family, to learn a trade, to create something. Now that our clothes are all made in Canada, we can make sure that all of these people are getting paid a fair living wage and working in a safe and happy environment.
It's easy to get motivated to work when you know that you're creating something that brings people together and is making a difference. At the end of the day, what we do is a reflection of who we are as people. Why would you ever want to have your life's work not represent who you are?