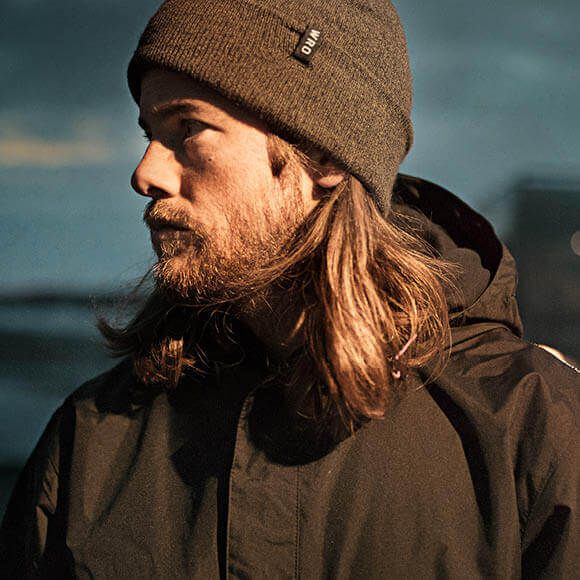 Matt Charland
I'm driven to find the rare, the forbidden, the restricted access. I really worked for that first camera! I delivered newspapers in the neighbourhood so that, finally, my buddies and I could buy a camera to make skate and snowboard videos. We used the same five tapes until they were all fuzzy. I still have the old VHS tapes with footage of questionable (not to say mediocre) quality. They're still fantastic memories. The stories behind the footage, that's what's most important.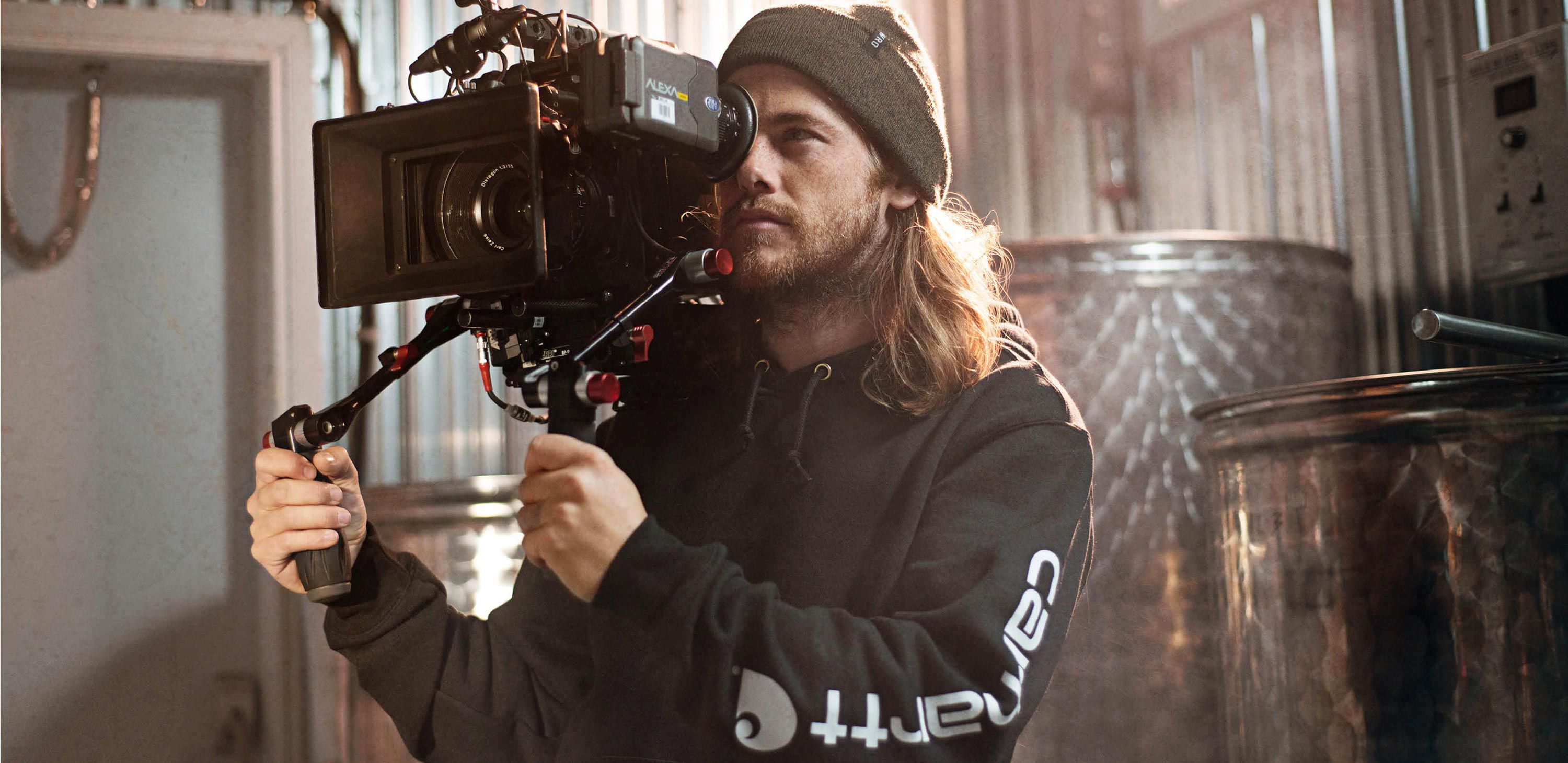 Director
When I was young, I wanted to do everything: become a plumber, DJ, guide, cook, whatever! Now, using photos and videos, I have the opportunity to enter into so many different worlds: professional athletes, airline pilots in Dubai, circus artists, chefs, music groups… My thing is to find the beauty in all of those people, sometimes for a few minutes, sometimes for weeks on end.
Even if I'm not only an outdoorsy kind of guy, I've always liked playing outside. I like extremes, in all aspects of my life, and travelling is part of that. It's what pushes me to adopt a documentary-like approach.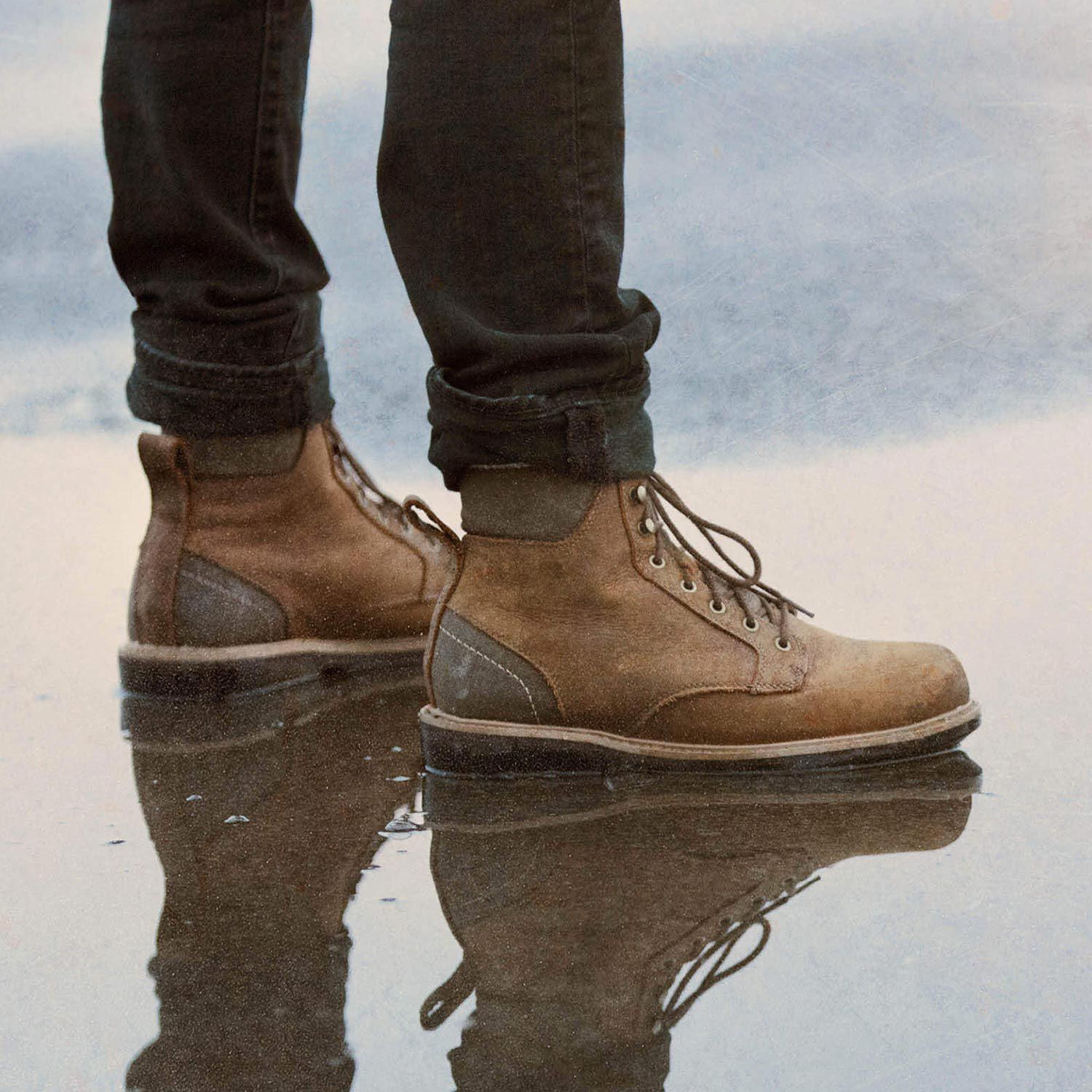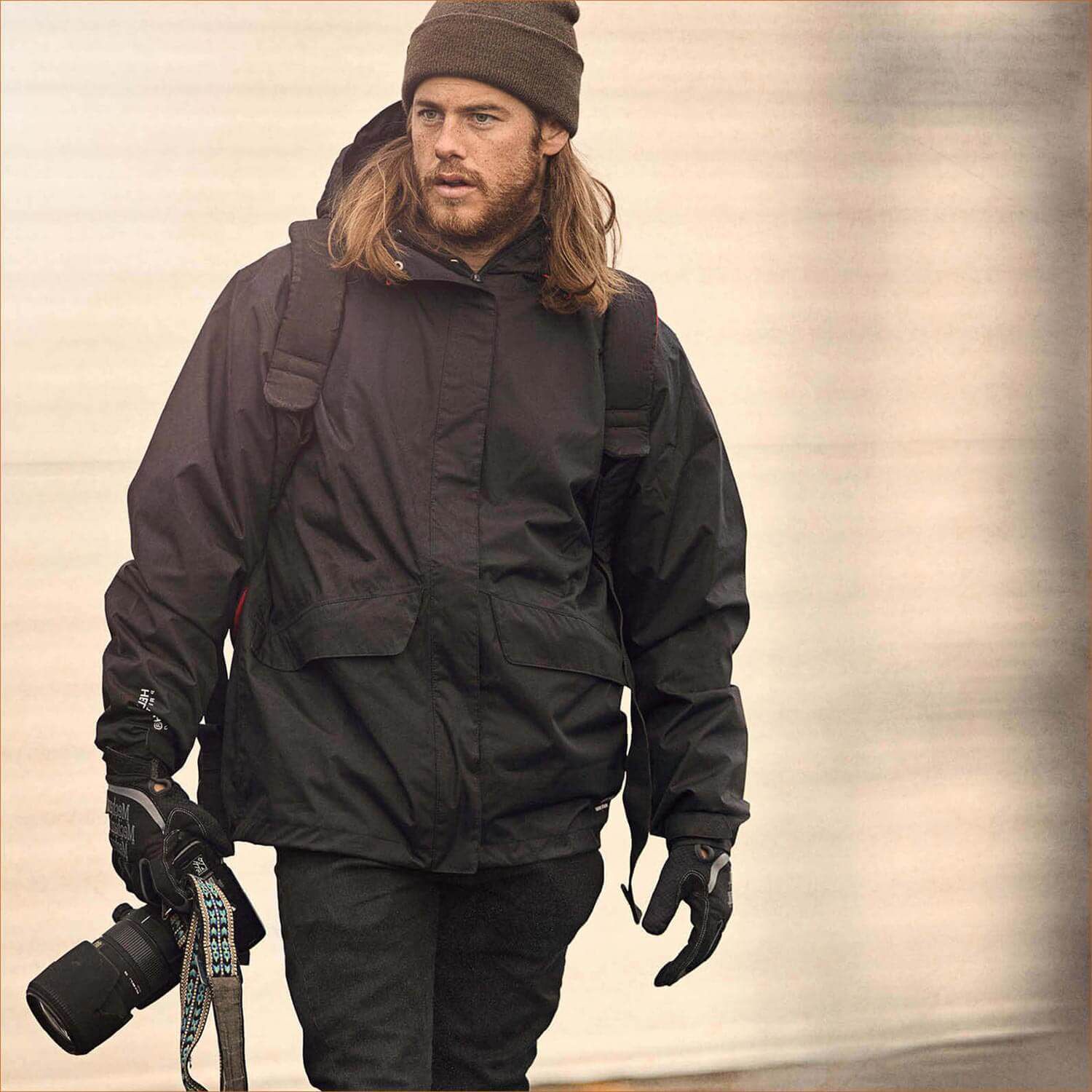 "I often find myself dropped in amongst a bunch of strangers, on the other side of the world."
I often find myself dropped in amongst a bunch of strangers, on the other side of the world. I'm lucky to make friends easily, the people I'm with are always passionate and we share a common mission, so we connect quickly. Usually, I do it all: photos, videos, direction, cinematography, editing. When I'm on the other side of the world and that one shot is hard to get, that's when I'm at my best. I'm in my element when I'm out of my depth.
Travelling has taught me to be patient, and to take nothing for granted. For example, I was shooting with two helicopters in the French Alps. At such high altitude, with the winds and the weather conditions, it was four days before we had a single shot. The team's co-operation is absolutely essential in that kind of situation. I need to surround myself with people who have the same risk tolerance as I do, and who have lots of experience in out-of-the-ordinary conditions. Because to go where others won't and to tell stories that have never been told, I need to constantly challenge myself, to the detriment of my equipment and my safety, sometimes. I'm driven to find the rare, the forbidden, the restricted access, even if I don't see the wonders of the world.
I like throwing myself curveballs when I travel and when I shoot. I try and create situations that put us in "a bit of trouble", that put us where we shouldn't be. It requires me to be resourceful, to react on the spot in situations that are a little unusual. As for getting out of trouble, I've got a good batting average. It's also in these situations that funny opportunities present themselves. It's often then that the best surprises happen and you meet the most interesting people. Some of my best shots come from "traps" we set ourselves, unscripted moments we've managed to capture.
Despite the extreme side and the travelling, I'm still convinced that the most important thing is not the quality of the footage, nor the shooting location. These days, anyone can get their hands on a good camera and a plane ticket.
The proof: Ultra-well-known directors like Spike Jonze have used smartphones to shoot videos. If you have a super-strong vision, you can film with anything, and it can be fantastic. Personally, as a viewer, when I come across a video and the subject matter is awesome, it can be shot on VHS and I have no problem with that.
Today with the internet and video-sharing platforms, we're no longer impressed with landscapes and drone footage. It's not enough anymore in order to be different because everybody's doing it. What's important, in my eyes, is still the story being told. The idea of your project is 1,000 times stronger than the footage. The quality of the footage and the technical side are still important, but they're secondary. Your video, your film, your documentary or your ad needs a spine, an interesting angle, an inspiring story.
Those stories, you still need to go out and find them. When I go on a shoot, it's very intense, and expectations are high, especially when we travel to magnificent locations. So, for example, I'm going to the Canadian West with a Brazilian television production team to shoot heli-skiing. Once again, it won't be restful, but I won't be bored!